Company
Located in Pensacola, Florida and locally owned and operated, Merritt Glass Company, Inc. is known for its expertise, problem solving skills and strict adherence to quality standards. The Merritt family has been in the glass business in the Panhandle since the 1950's with clients and friends in Pensacola, Fort Walton Beach and Panama City. Merritt Glass Company, Inc. opened in 1994 and continues to grow in new and exciting ways.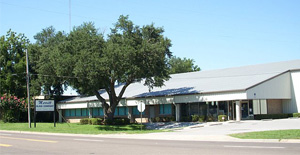 At Merritt Glass Company, Inc. we understand that product selection and the selection of a glass company can be confusing. Our goal is help you by providing clear and concise answers to your questions and by offering a variety of product options for your consideration.
We accept all major credit cards and are conveniently located at 4139 North Davis Highway, between Brent Lane and Fairfield Drive.
Merritt Glass Company, Inc. is a member of the following professional organizations.


Got a Glass Problem that needs to be solved?
Contact us today!